How to update the firmware of the TINA2S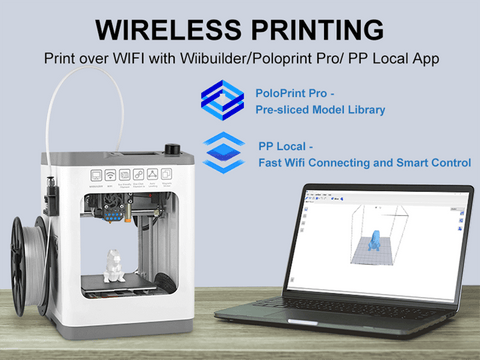 We have two apps - Poloprint Pro App and Poloprint Local App.
Poloprint Pro App - Have model library, pre-sliced models are available at your fingertips in our Poloprint Pro app. 
Poloprint Local App - You can control the printer easily with Poloprint Local App such as starting printing and pausing printing, adjusting the temperature etc.
Our app is constantly upgrading for better user experience. In order not to miss our newest functions, please update the firmware to our latest version.
How to update the firmware
Please download the latest firmware:
1) Machine Firmware
2) Wi-Fi Firmware
 How to use Polo print Pro App
After the firmware is updated, we may encounter the situation that the printer cannot read the firmware information. When you encounter this problem, please try to restart the printer and PP Local App
How to use Poloprint Local App